Due to the lack of technical management for this shared resource, it will be temporarily inactivated.
Work can still be done collaboratively on these instruments by contacting Dr. Barb Nicklas.
Thank you for your patience and understanding.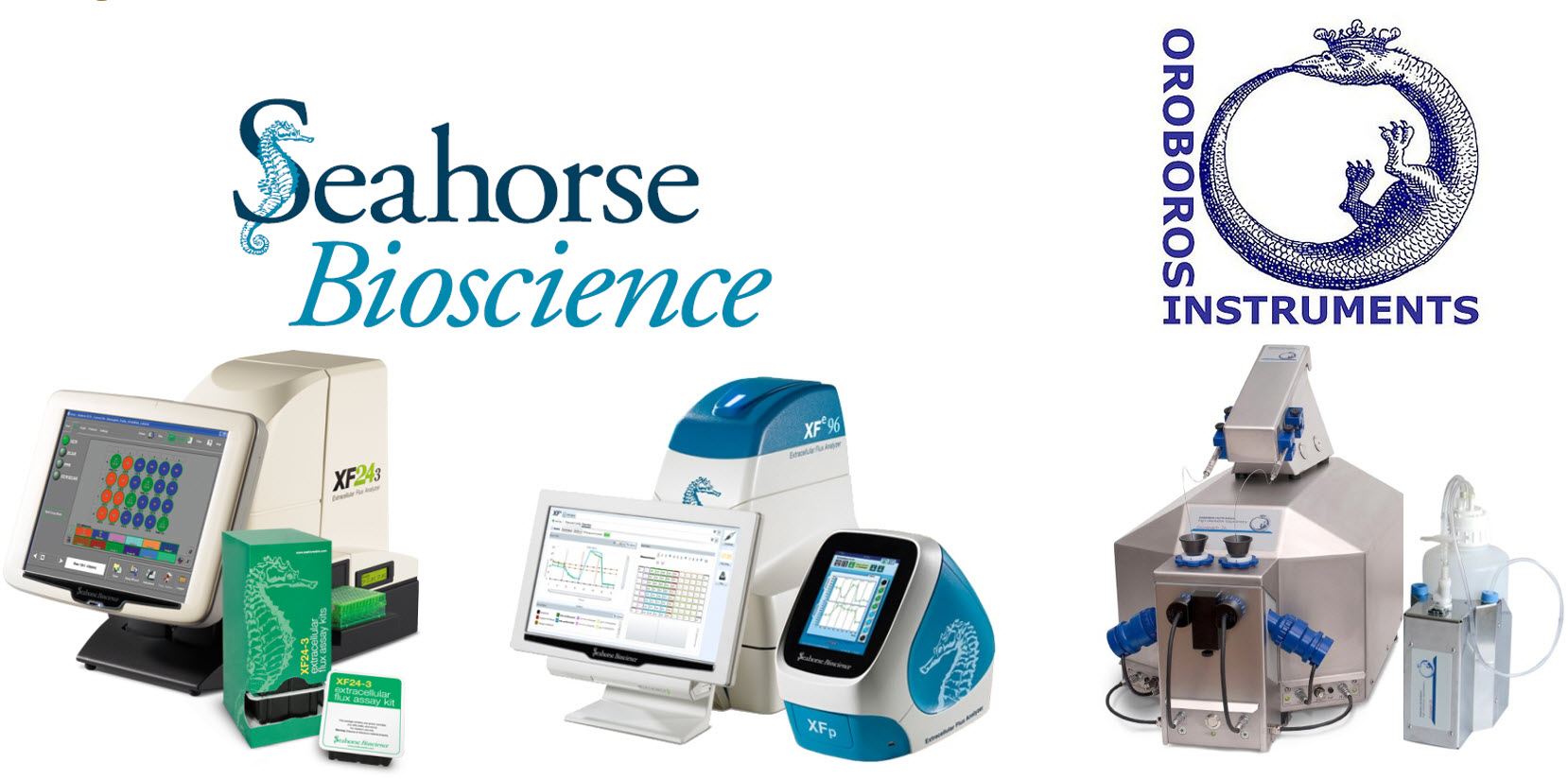 Overview of Services
The Mitochondrial Bioenergetics Core Facility formaly came into existence in the year 2014. We have been working with collaborators and users long before that though. We help plan/design and run experiments using the high throughput Seahorse XF24 and XF96 analyzers. Experiments are performed using whole cells, isolated mitochondria, tissues, or islets. We will soon be incorporating the high resolution Oroboros O2k respirometer to our core users. Whole cells, permeabilized cells, isolated mitochondria are used as samples in the O2k. In addition, we offer many Molecular Biology experiments like mitochondria content/copy number, mitochondrial functional markers, and ETC complexes for our users.
Leadership
Anthony J.A. Molina, Ph.D
Director
(336) 713-8523
amolina@wakehealth.edu
Location and hours of operation
Hours
Location

8:30 AM - 5 PM

Room 236, 2nd Floor NRC
Medical Center Blvd.
Winston-Salem, NC, 27157
Links and Resources
Devices:
Core Publications:
Search available services:

View: by category alphabetically
►

Supplies (7)
Name
Description
Price

AHCLT Biostatistical Services Post Award Fee For Service

this is used for the post award services when the biostatistician is not written into the grant with effort, but the grant/contract/internal fund will be charged per hour for services rendered.

Inquire

AHCLT Biostatistical Services PreAward

Preaward services are paid by LCI.

Inquire

Biostatistics Administrative Duties

Tracking time for work on WFUCCC Administrative Committees - DSMB, PRC, SRAC, etc.

Inquire

Biostatistics Fee For Service Post Award services

This is used for post award work where the projects are smaller and will be charged at an hourly fee-for-service rate instead of adding percent effort on the grant budgets. Hours of work are tracked and billed to the grant or contract monthly as work is completed.

Inquire

Biostatistics Pre-Award Services

Services to help design the proper biostatistical data collection, number of samples, and proper analytical tools for a grant application. Pre-award service costs are covered by the WFUCCC.

Inquire

QPRO Research Interviews and Data Collection

describe functions

Inquire

QPRO Survey Development

service description details listed here.

Inquire